Our Fraud Protection Solution answers the simplest, yet most important question:
To sell or not to sell
ClearSale screens every order for fraud , while providing the highest approval rate in the industry.
Protect your revenue now
ClearSale CNP Fraud Protection plugs in to your existing operation
Our technology is compatible with many widely-used gateways, shopping carts, order management systems, payment processors and acquirers , allowing merchants to connect with minimal development time and effort needed.
Instead of offering just another tool, what we offer is the practicality and peace of mind of a fully outsourced cnp fraud solution.
A single card-not-present fraud solution
For transactions placed via Web, mobile, or telesales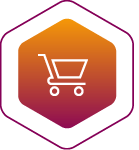 Merchant's order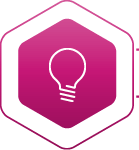 Our Solution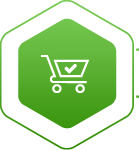 Complete transaction. Free to go.
Or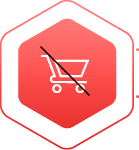 Do not complete the transaction. Fraudulent order.
A single card-not-present fraud solution
For any kind of transaction: web, mobile or telesales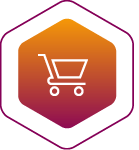 Merchant's order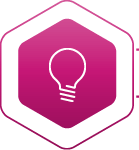 Our Solution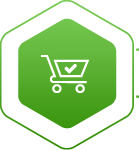 Complete transaction. Free to go.
Or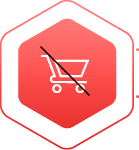 Do not complete the transaction. Fraudulent order.
We offer a complete fraud prevention solution
Fully outsourced CNP Fraud solution
That does not require fraud analysts, modelers, a manual review team or a fraud chargeback management.
We do offer a full package: machine learning, rules-based reviews, and manual reviews.
Our proprietary machine learning technology
Complemented by custom rules and our experience with umpteen data points and sources guarantee that good customers are never inconvenienced.
Our unique high-tech manual review process
covers every suspect transaction - unlike our competitors -  offering the benefit of the doubt  to every suspect order so that transactions are never incorrectly denied outright and your revenue neglected without reason.
Step-by-step business flow


Order in
As soon as a customer enters your website, we know where he or she came from and we monitor him or her while browsing

Sent directly through our application
API integration
E-commerce platform plugins
(Magento, Shopify, Prestashop and more)


Artificial intelligence
Auto scanning, breaking down orders into patterns and looking for redundancies in orders based on:

Information contained in the order
Device information
External data sources
Behavioral information
Historical information
ClearSale runs its fraud score and decision rules
Send to analysis

Approve the order


Screening / Triage
When discrepancies arise, instead of just declining the order, as some solutions do our team of experts conducts a manual exam of order details and information collected.
These human agents can see beyond algorithms and have a sixth sense in matters regarding online fraud, capturing details that computers cannot. If needed, ClearSale uses contact information linked to the cardholder to conduct cardholder verifications.
The most experienced analysts analyze the orders, seeking evidence to approve them or to confirm fraud in this step, without contact with the customer.
Do we have enough data to approve this order?
Is there any previous fraud associated with the data?
What do we expect from the profile in terms of purchase behavior?
Do we know any particularity from that specific store or product?
Product vs Delivery address
Support from external data sources + social media
Different touch points before a denial
Fraud

Approved


Final Decision
No order can be denied without a second validation from a second analyst
This analyst will look for the owner of the data in order to confirm (or not) the purchase, supported by internal and external data sources and social media.
The process is invisible to your customers
From the final consumer perspective, the transaction is already completed and there is no extra action needed.
Transactions are shown as "Pending" in the merchant's back-end until they are verified, the same way (similar) bank issuers hold a transaction until funds are confirmed.
Every step is visible to you
ClearSale provides a complete outsourced solution without being a black box, providing access to an online dashboard on your PC, tablet, and smartphone, allowing you to see real -time data on: Pending approval requests
Pending approval requests
Current approval rate
Response time
Recent orders
Customizable history reports
Order details and comparisons
Backstage: Where the magic happens

Business Analytics Team
Fraud scores building and score cutoff versus chargeback rates and volume/demand
Queues definition by fraud analyst based on store profile and analysts' capabilities
Reports building
Customizes solutions

Batch Analysis Team
Specializes in analyzing fraud attack patterns and behaviors in clusters of similar orders that appear to have originated from the same fraudster or that display similar patterns of behavior
A lesson learned from one transaction can protect hundreds of merchants

Quality Assurance Team
Performs ongoing quality checks on fraud analysts through customer service, decisions quality, etc
Supports promotions and compensation decisions

Chargeback Classification
We go beyond reason codes
To guarantee the quality of our solution's feedback, we classify every chargeback by labeling the cardholder: Deliberated fraud | Friendly fraud | Self-fraud | Not fraud-related

The Final Touch
We have a very low ratio of analysts to supervisors
No order can be denied without a second validation
Orders are assigned to each analyst according to his or her past performance and profile
We employ more than 80 managers, 8 trainers, 30 auditors, 30 statisticians and mathematicians and 50 software developers
We support innovation and a creativity-driven culture. Fraud experts are working side by side to capture insights and keep pace with every fraud pattern change
It's simple math. More approvals + less fraud and chargebacks = higher revenue
With ClearSale's Total Guaranteed Protection, you can stop deliberating over fragmented anti-fraud packages. From integration to support, we work closely with you to ensure your security, confidence and freedom to sell.
Save time and stay sane
Protect your revenue now