ClearSale Total Protection Solution
We decide whether an order is fraudulent or not via a comprehensive fraud management platform. Our all-in-one tool delivers a complete and effective fraud prevention solution.

We provide full back office automation.
Protect your revenue now
By not declining orders automatically,
ClearSale reduces the number of false declines that can cost sales and customer relationships.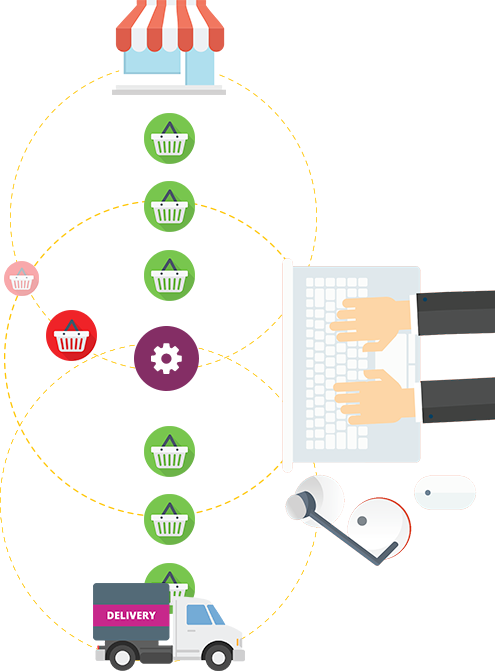 Our proprietary machine learning technology
complemented by custom rules built from our experience with the relationship of millions of data points and sources guarantee that good customers are never inconvenienced.
Our unique high-tech manual review process
covers every suspect transaction - unlike our competitors - offering the benefit of the doubt for every suspected order, so transactions are never incorrectly denied outright and your revenue lost for no reason.
Merchants are faced with many "apples vs. oranges" choices.
Fraud prevention solutions vary greatly regarding the function they perform and their overall value proposition.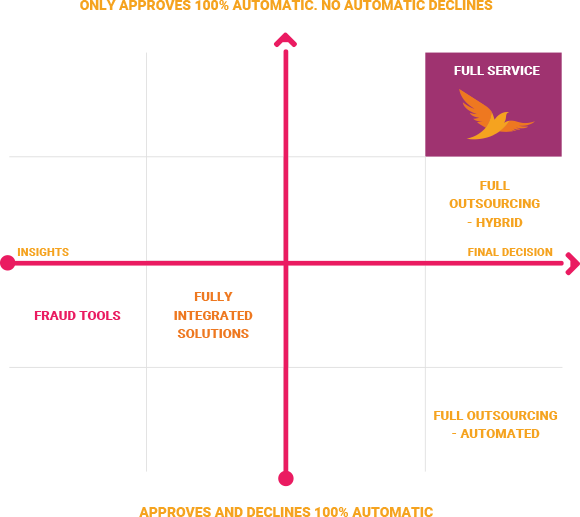 Full managed services solution
Offers the final decision based on systems and manual review of orders.
No order is automatically denied
Hybrid managed services solution
Offers the final decision based on systems and manual review of orders.
Automatically rejects high-risk orders.
Automated managed services solution
Offers the final decision based solely on systems / automatic decision.
Automatically rejects high-risk orders
Fully integrated solutions
Operation platforms address many functions, including: screening, rules management, integration with third parties and case management application.
No final decision offered; need to be operated by an in-house team
Fraud tools
IP geolocation, email checking, external data sources, device fingerprinting, AVS check etc.
Need to be combined with a fully integrated solution.
Most fraud prevention solutions are built on sorting and filters; these solutions simply approve or decline each transaction and backs each order with a financial guarantee. A full-service cloud platform automates fraud prevention, allowing businesses to increase sales and enter new markets while reducing risk.
Want to know more details on how the solutions works?
Know more
More approvals and less fraud and chargebacks equals to higher revenue
With ClearSale's protection, you can stop deliberating over fragmented anti-fraud packages.
From integration to support, we work closely with you to ensure your security, confidence and freedom to sell
With a managed services solution, you simply monitor to achieve optimum results across your main KPIs:

Save time and stay sane
Protect your revenue now
Our team of fraud protection experts will keep your approval rates high and fight for your revenue while giving your good customers the best possible experience.
With over 16 years of experience and 1000+ staff with a passion for fighting fraud, we are stronger than any machine could be.
Not fully confident? Take a look at the list of major benefits that ClearSale brings to your business.
Get Started Now