Our biggest asset: People
We hire the cream of the crop and invest in relationships to both enhance the efficacy of our products and service and cultivate a positive, productive company culture. By trusting and supporting each other, we are able to face challenges fearlessly.
We value the professional in each person and the person in every professional.
We Value

Agility
With the e-commerce landscape continuously evolving, our team trains for tactical agility to keep our critical and creative thinking fresh. To us, defending freedom from fraud requires the astute, pioneering attitude that helped launch ClearSale from the very beginning. Our flexibility allows us to adapt to market changes without breaking a sweat.

Trust
We believe that a team with integrity accomplishes more. We hire the cream of the crop and invest in relationships to both enhance the efficacy of our products and service and cultivate a positive, productive company culture. By trusting and supporting each other, we are able to face challenges fearlessly.

Courage
Having integrity, choosing to trust, embracing challenge, and pioneering … It all takes a certain amount of courage. We consider ourselves warriors on the battlefield of fraud, and all warriors value courage.
Our Leaders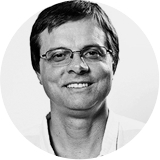 Pedro Chiamulera
Founder & CEO
Pedro founded ClearSale as a small start-up; it is now an international innovator in fully outsourced fraud prevention with more than 800 employees, operations in Brazil and the US, and global clients including Sony, Dell, and Chanel.
A two-time Olympic athlete, Pedro believes employee empowerment and creative problem solving yield the best results for clients. With ClearSale, Pedro changed CNP fraud management in Brazil. He also built a corporate culture of creative exploration, continuous learning, self-awareness, and fun to support employees's personal and professional growth. The result is an employer of choice for top talent. ClearSale has ranked among Brazil's Top IT and Telecom Places to Work for four consecutive years, and ranked among the country's best workplaces overall in 2014.
Pedro earned his bachelor computer science degree from Point Loma Nazarene University in San Diego, California. After competing in the 1992 Summer Olympic and 1994 Winter Olympics in the 110-meter and 400-meter hurdles, he began his IT career.
Early on, Pedro developed the first e-commerce anti-fraud systems used by Submarino and C&A, two of the largest retailers in Brazil. Pedro founded ClearSale in 2001. By 2007, integrated manual order analysis allowed clients to outsource the entire risk management process. In 2010, ClearSale was Brazil's second-fastest growing company. In 2011, New York's Endeavor Global organization named Pedro a high-impact international entrepreneur.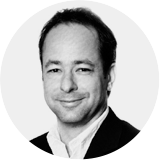 Bernardo Lustosa
COO
Bernardo is a master at harnessing data to identify trends and to reshape them. Since Bernardo joined ClearSale in 2004, the company has grown from a small start-up to the dominant CNP fraud-management provider in one of the world's largest economies, serving such international clients as Bridgestone, Carrerfour, and Panasonic. Early on in his work with ClearSale, Bernardo drew on his background in statistics and his love of problem solving to create an industry-changing fraud management process based on statistics, IT, and human capital. This model used a continuously growing database of historical transactions across all clients to reduce manual review time while increasing transaction decision accuracy.
Bernardo's passion for data-driven problem solving drives his work as ClearSale's Chief Operations Officer and his other professional contributions. He is a professor at São Paulo's Fundação Instituto de Administração, one of the top-ranked universities worldwide [C1] for executive education, where he instructs MBA candidates in data mining for fraud management. The Endeavor Global organization in New York named Bernardo a high-impact international entrepreneur in 2011.
Bernardo holds degrees from three of Brazil's top 10 universities: a PhD in Business Management from FGV, a Master of Economics degree from UCB-DF, and a degree in statistics from UNICAMP.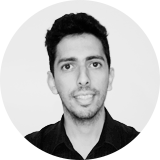 Rafael Lourenco
Vice President
Leading smart people to solve complex problems in dynamic environments is Rafael's signature skill. As ClearSale's VP of US Operations, Rafael combines the company's innovation-driven culture and emphasis on communication with a deep understanding of the statistical tools that underpin excellent fraud protection.
From his base in Miami, he oversees ClearSale's US anti-fraud operation by leading its commercial, statistical intelligence and IT teams and providing technical and executive management for all the operation's employees.
During his 8 years with the company, Rafael has also planned and executed ClearSale's international business unit, directed ClearSale's statistical intelligence area, and helped manage the company's growth from 25 to more than 800 employees.
Rafael has a distinguished academic background; he earned his master's degree in economics and finance at FGV-SP (Fundação Getúlio Vargas-São Paulo), one of the world's leading policy and economic think tanks. Rafael holds a bachelor's degree with great distinction in statistics from UNICAMP (Universidade Estadual de Campinas), internationally recognized as one of the top universities in Brazil and in the world.
It's simple math. More approvals + less fraud and chargebacks = higher revenue
With ClearSale's Total Guaranteed Protection, you can stop deliberating over fragmented anti-fraud packages. From integration to support, we work closely with you to ensure your security, confidence and freedom to sell.
Save time and stay sane
Protect your revenue now